| | |
| --- | --- |
| Friday, 21 June 2013, 12:15 HKT/SGT | |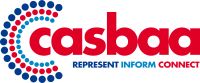 Source: CASBAA



HONG KONG, June 21, 2013 - (ACN Newswire) -

A CASBAA spokesman commented on the favorable evolution of the situation in Vietnam's pay-TV market in recent weeks. Following a period of confusion after new pay-TV regulations came into force on May 15, most international TV channels (including major global news channels) have been restored to all pay-TV platforms in Vietnam (subject to appropriate commercial contracts and operational arrangements).

John Medeiros, CASBAA's Chief Policy Officer, commented "the situation with respect to availability of international TV channels in Vietnam has vastly improved." Medeiros observed that "after the initial period of confusion, the Vietnamese government made clear that it did not want to see foreign TV channels (and specifically not the international news channels) dropped from the country's pay-TV systems. This positive and welcome intervention from the top levels of the government has made a real difference. The translation requirement for live news channels has been removed; we further understand that the remaining difficulties affecting the news channels are now being ironed out in negotiations between them and their distribution partners, and also that a substantial number of additional international channel licenses for entertainment channels have been issued since May 15th, with more on the way."

Medeiros noted that a number of provisions of the pay-TV regulations remain to be implemented, and said "going forward, it will be important to make sure that the government's positive policy is consistently carried out by all ministries and agencies (and is not reversed in the future), especially since a number of core international channels are still awaiting licenses."

But the overall message remains very healthy, Medeiros said, "Vietnam has made it clear that it continues to be open to trade and investment, and that it intends to be an active and constructive player in the Southeast Asian economic area, and this is a very good thing." He concluded that "CASBAA is pleased and grateful that the government has taken into serious consideration our expressions of concern and recommendations for solving these implementation problems related to the new pay-TV regulations."

Background for the media:

Vietnam has an active and competitive pay-TV marketplace. More than a half-dozen major multichannel program distributors using the entire range of modern TV technologies are competing to serve the nation's 5+ million pay-TV households. Cable, satellite, Telco IPTV, digital terrestrial and mobile platforms are all available to urban consumers, and major new investments are being made to expand and upgrade network capabilities. Content for these systems is provided by a mix of domestic and international media firms, which tailor different content offerings at price points for consumers with different needs.

More market information can be found here: http://www.casbaa.com/publications/country-reports

About CASBAA

Casbaa is THE trade association for the video industry and ecosystem in Asia Pacific. It serves to make the video industry stronger and healthier through promoting the common interests of its members. Casbaa leads the fight against video piracy, publishes in-depth reports and hosts conferences and seminars aimed to support a vibrant video industry. For more information, visit www.casbaa.com.

Contact:

Desmond Chung
Associate Director
PR & Communications, CASBAA
Tel: +852-3929-1712
Email: desmond@casbaa.com


Source: CASBAA
Topic: Trade Show or Conference
Sectors: Broadcast, Daily News
http://www.acnnewswire.com
From the Asia Corporate News Network
Copyright © 2020 ACN Newswire. All rights reserved. A division of Asia Corporate News Network.