| | |
| --- | --- |
| Thursday, 20 December 2012, 18:30 HKT/SGT | |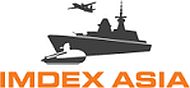 Source: IMDEX Asia
First ever INEC@IMDEX Asia to feature greater focus on Asia, bringing together navy leaders and industry players to discuss naval technology challenges and innovations in the region



SINGAPORE, Dec 20, 2012 - (ACN Newswire) -

The International Maritime Defence Exhibition and Conference (IMDEX Asia), Asia Pacific's largest dedicated international maritime defence show, will play host to the first ever Asian edition of the International Naval Engineering Conference and Exhibition (INEC) in 2013. The event is organised by Experia Events in association with the Institute of Marine Engineering, Science and Technology (IMarEST), supported by the Republic of Singapore Navy (RSN).

Held since the early 1990s, INEC, organised by IMarEST, is one of the world's foremost forums to discuss naval technology and engineering issues that are of strategic relevance to navies around the world. INEC 2012, held in Edinburgh, Scotland, was attended by delegates from 17 countries representing ten navies and civilian supporting organisations of all sizes.

INEC@IMDEX Asia, held from 14 - 16 May 2013 at Changi Exhibition Centre, Singapore, will gather representatives from navies, commercial and military ship operators, designers and shipbuilders, manufacturers, defence-related organisations and academia, to discuss new developments and challenges faced by the naval engineering industry. The inaugural INEC@IMDEX Asia will carry the theme of 'Transforming Naval Capabilities - Riding the Next Technology Wave'. It aims to complement the biennial INEC in Europe with a greater emphasis on naval engineering issues in the Asia Pacific region, using the opportunity provided by IMDEX Asia, with its attendant naval delegations, industrial participation and trade visitors, to generate high level exchanges and discussion.

Singapore has been chosen to host INEC in Asia in view of its strategic location at the heart of Asia's flourishing naval and maritime industry. According to market analysis firm AMI International, the Asia Pacific region recently surpassed Europe as the world's second largest naval market after the United States, with projected spending of over US$201 billion in the next two decades on around 1,055 ships. INEC will henceforth be alternately held in Europe and Singapore, at IMDEX Asia.

Mr Jimmy Lau, Managing Director of Experia Events, said: "Over the years, we have seen naval technology advance by leaps and bounds worldwide, making it important for stakeholders to remain at the forefront of the latest technological innovations. I am therefore very excited for Experia Events to partner IMarEST in bringing INEC to Asia for the first time. Riding on the established track record of INEC as a leading naval engineering conference in Europe, INEC@IMDEX Asia will not only add significant value to and enhance the experience of all our delegates at IMDEX Asia, it will also play an important role in providing professional development opportunities for the naval engineering industry in Singapore and the Asia Pacific region. IMDEX Asia is proud to be the host of the inaugural Asian edition of INEC and we look forward to many more years of collaboration."

"As the emphasis of naval power and investment shifts towards the Asia Pacific region, it is timely to ensure that the right forums exist for Asian powers and their partners to discuss how technology and innovation can support the future capabilities that they need," said David Loosley, Chief Executive of the Institute of Marine Engineering, Science and Technology (IMarEST). "It is most appropriate that we should base the first Asian edition of INEC in Singapore, one of the world's major maritime capitals, at Asia Pacific's largest dedicated international maritime defence show, IMDEX Asia. With the combined expertise of Experia Events, organiser of IMDEX Asia, together with IMarEST's more than twenty years' experience of running this conference in Europe and the support of the Republic of Singapore Navy, we are confident that this inaugural conference in Asia will deliver tremendous opportunities for discussion, collaboration and development of affordable solutions to meet the challenges of a fast changing maritime landscape."

ME7 Keith Lim, co-chairman of the Technical Programme Advisory Committee, Republic of Singapore Navy added, "We are very pleased with the developments leading to INEC@IMDEX Asia. The natural confluence of naval partners, defence engineers and technologists here makes this event a rich offering for everyone. The exchange of global perspectives, operational experiences and technology developments will indeed sharpen the solution space for tomorrow's Navy."

IMDEX Asia 2013, organised by Experia Events with the support of the Republic of Singapore Navy, will be held from 14 to 16 May 2013 at the Changi Exhibition Centre in Singapore. As a testament to the strategic importance of the event, over 80% of exhibition space for IMDEX Asia 2013 has already been booked. This includes new exhibitors such as Fincantieri, Luerssen, Scania and Schiebel, alongside industry leaders such as DCNS, Lockheed Martin and ST Engineering.

About IMDEX Asia

Established in 1997, the biennial IMDEX Asia is the premier dedicated maritime defence show serving Asia. IMDEX Asia comprises four inter-related events - Exhibition, Conference, VIP Delegations' Programme and Warship Display - and has established a reputation within the maritime defence industry as a must-attend show. IMDEX Asia 2013 will be the ninth in the series. For more information on IMDEX Asia 2013, please visit http://www.imdexasia.com.

About Experia Events Pte Ltd

Experia Events specialises in organising and managing exhibitions and conferences of strategic interest, fostering industry development and thought leadership. It has built a strong portfolio in aerospace and defence with the highly successful Singapore Airshow, Asia's largest and one of the three most important aerospace and defence exhibitions in the world, and IMDEX Asia, the leading international maritime defence exhibition in Asia. Its expertise also extends to the government and lifestyle sector, through key events such as the inaugural ScreenSingapore, the Singapore International Water Week and World Cities Summit. With a sound track record underscoring its aspirations to stage events that influence, Experia Events aims to diversify its range of strategic events globally. For more information, please visit: www.experiaevents.com.

About the Institute of Engineering, Science and Technology (IMarEST)

The IMarEST is the leading international membership body and learned society for all marine professionals. It is the first Institute to bring together marine engineers, scientists and technologists into one multi-disciplinary professional body. With 15,000 international members based in over 100 countries, it is the largest marine organisation of its kind. Working with the global marine community, the IMarEST promotes the scientific development of marine engineering, science and technology, providing opportunities for the exchange of ideas and practices and upholding the status, standards and expertise of marine professionals worldwide.

The IMarEST is a respected authority in every maritime country. It is a Non-Governmental Organisation at the UN International Maritime Organization (IMO), has special consultative status with the Economic and Social Council of the United Nations (ECOSOC) and is a nominated and licensed body of the Engineering Council (UK), a member of the Science Council and has significant links with many other maritime organisations worldwide. IMarEST also run a series of industry leading events and conferences as well as publishing internationally recognised titles: Marine Engineers Review (MER); Shipping World & Shipbuilder; Maritime IT and Electronics; Marine Scientist; and Offshore Technology. For more information, please visit www.imarest.org.


For more information, please contact:

Marilyn Ho
Experia Events Pte Ltd
Director, Communications
Tel: +65 6595 6130
Email: marilynho@experiaevents.com

Melissa Yeo
Experia Events Pte Ltd
Executive, Communications
Tel: +65 6595 6131
Email: melissayeo@experiaevents.com

Ikram Zainy
Hill + Knowlton Strategies
Manager
Tel: +65 6390 3334
Mobile: +65 9655 3441
Email: ikram.zainy@hkstrategies.com

Laura Jarman
IMarEST
Events Organiser
Tel: +44 20 7382 2702
Email: events@imarest.org

Jenny Seow
IMarEST
Divisional Manager, South East Asia Division
Tel: +65 6472 0096
Email: jenny.seow@imarest.org


Topic: Trade Show or Conference
Source: IMDEX Asia
Sectors: Logistics & Supply Chain
https://www.acnnewswire.com
From the Asia Corporate News Network



Copyright © 2023 ACN Newswire. All rights reserved. A division of Asia Corporate News Network.