| | |
| --- | --- |
| Thursday, 5 February 2015, 18:10 HKT/SGT | |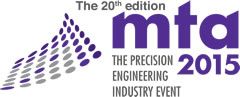 Source: MTA2015
Deepak Achuthashankar, Industry Analyst, Industrial Automation & Process Control - Europe at Frost & Sullivan and MTA2015 conference speaker shares his views on the convergence of digital worlds with industrial manufacturing



SINGAPORE, Feb 5, 2015 - (ACN Newswire) -

A recent joint study by Industrial IP Advantage indicated that when industrial productivity and manufactured exports slowing down with most economies in the region, it has found out that the integration of Internet of Things (IoT) into the Operational Technology (OT) of manufacturing industries will have a very significant global economic impact - to the tune of US$3.88 trillion over the next decade.
Regional economies with strong manufacturing traditions are planning to implement automation-friendly strategies to specifically address manpower shortage, increase production quality and volume, as well as enhance specialised manufacturing and standardisation. According to Mr. Achuthashankar, manufacturers must be able to accept and embrace Industrie 4.0 (The 4th Industrial Revolution) to stay competitive and succeed in future. The Future Factories & Manufacturing Asia conference will analyse this trend and its impact on manufacturing industries. A panel moderator at the conference, he offers MTA2015 a sneak preview of his views on the current and future of the regional manufacturing landscape, and the impact technology has and will have on today's manufacturing processes.

Industrie 4.0 - The Concept

The primary goals of any manufacturing or production plant are and will be to enhance productivity, reduce time-to-market and decrease overall costs. Today, manufacturers face unprecedented challenges as global economic forces drive competition. These challenges can be overcome when the real time production systems converge with the cyber world and this convergence will be driven by information and communication technologies (ICT). This grand collaboration is expected to forge innovative automation technologies as well as advanced services. Such innovations would reduce time to market, make production more efficient and flexible - and help manufacturers retain their competitive edge in the global market.

We are at the brink of witnessing a new instalment of industrial revolution. Industrie 4.0, though a novel concept that has originated in Germany, is an all-encompassing one that has currently achieved global resonance. Big Data, Internet of Things, Internet of Services and Cyber Security are the four functional pillars of Industrie 4.0.

Industrie 4.0 is a platform that enables the unification of information amongst participants in the entire value chain - from product inception to design, manufacturing, services and even refurbishment. The end result will be a system in which all processes are completely integrated and would exchange information in real time. This revolution will transform the manufacturing processes in synchronisation with the speed of change in customer needs - which implies making the production process flexible without taking excess time.

Twenty years ago, Asian manufacturers sat at the far end of the supply chain spectrum. Products were designed and proto-typed in the Europe or USA and later shipped to Asia for cheap, volume manufacturing. Now, Asian manufacturing companies, with China leading the way, manage design and manufacturing indigenously. Today, China is striving hard to revamp its manufacturing industry. The country's 12th Five Year Plan (2011-2015) sets out the objective of reducing dependency on foreign technology and to assume global technology leadership, particularly in high-end equipment manufacturing and next-generation ICT.

Industrie 4.0 - The Adoption in Southeast Asia

In Singapore, I see a high emphasis on promoting high value-add manufacturing, innovations and new technologies, including: pervasive microfluidics, printed electronics and nano-manufacturing of multi-functional products. These are some of the sub verticals that are expected to witness high degree of further automation. Sustainable manufacturing, including: pharmaceutical and chemical production and development of methodologies and tools for assessment of sustainability in manufacturing are some of the areas that will employ superior ICT-based tools for resource optimisation.

Singapore and Malaysia are technologically advanced and lead the world in many niche segments. A major strength of these countries is the integration of micro technologies into products, with photonics being a prime example. I believe their progress is partly driven by large government subsidies and substantial investments, particularly in their university systems.

While it is true that Vietnam, Indonesia and Thailand are low cost labour abundant countries, it is high time they cut their umbilical cord with the old model of development - cheap labour and low innovation. I'm quite optimistic about their transition as the respective governments have the necessary policies in place for high value manufacturing. Furthermore, the concern on growing competition from other ASEAN countries motivates these economies to move into new-age manufacturing. Business-friendly climate, diverse sources of investments, coupled with a large supply chain, backed up by a geographical advantage and supported by a network of incentives, are some of the factors that will enable these countries to emerge as valuable players on the global manufacturing stage.

Industrie 4.0 - Challenges & Opportunities

From a vendor standpoint - these challenges could be opportunities to niche companies. I firmly believe Industrie 4.0 is not just a mere new industrial paradigm with regards to technology. Industrie 4.0 will alter the competitive landscape dramatically. The manufacturing sector will soon witness a flock of unheard names offering comprehensive end-to-end ICT solutions. Joint ventures, collaborations, partnerships and Ecosystem would be the market go-to strategies for companies in order to remain competitive.

From an End User (not be confused with final human consumers) standpoint - One of the biggest roadblocks that I see is the passive mind set of the industrial community. Most enterprises show reluctance to change or experiment. This may prove to be detrimental in the long run. Apart from this, challenges surrounding awareness and skill gaps are areas that need immediate attention.

Looking ahead, the potential financial returns from Industrie 4.0 are arguably the biggest incentive for businesses to move ahead. Industrie 4.0 will have a midas touch in every aspect of technology, or business. Manufacturers must be able to accept and embrace Industrie 4.0 to succeed in the future. If not, then it is quite certain that they will be left behind.


Events at A Glance:

Conference:    Future Factories & Manufacturing Asia
Date:          14 April 2015 (Tuesday)
Venue:         Singapore Expo, Max Atria
Opening Hours: 12.30pm to 5.10pm 
Admission:     Conference delegates only
Website:       http://bit.ly/1vu7DC0
Delegate registration:
               http://bit.ly/1LPcJ0i

Show:          MTA2015 - The 20th Precision Engineering Industry Event
               (held alongside MetrologyAsia2015)
Incorporating: iAutomation2015, MetalAsia2015, Outsource&SubCon2015, 
               ToolTec2015
Date:          14 - 17 April 2015 (Tuesday - Friday)
Venue:         Singapore Expo, Halls 3 & 4A
Opening Hours: 10.30am to 6pm daily
Admission:     Business and trade professionals 
Website:       www.mta-asia.com     
Visitor registration:
               www.mta-asia.com/to-visit/visitor-pre-registration/ 

Media Enquiries:
Juliet Tseng
Assistant PR Manager
Singapore Exhibition Services
Tel: +65 6233 6635
Email: Juliet@sesallworld.com

June Seah
PR Manager
Singapore Exhibition Services
Tel: +65 6233 6621
Email: june.seah@sesallworld.com

Topic: Trade Show or Conference
Source: MTA2015
Sectors: Design Process, Cloud & Enterprise
https://www.acnnewswire.com
From the Asia Corporate News Network



Copyright © 2022 ACN Newswire. All rights reserved. A division of Asia Corporate News Network.