| | |
| --- | --- |
| Friday, 23 March 2018, 16:00 HKT/SGT | |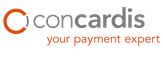 Source: JCB / Concardis



Tokyo, Japan / Germany, Mar 23, 2018 - (ACN Newswire) -

JCB International Co., Ltd., the international operations subsidiary of JCB Co. Ltd. (JCB), and Concardis, the leading full-service payment provider in German-speaking Europe, are proud to announce the enablement of JCB Card acceptance through Concardis' new multichannel platform Payengine for online business.

The partnership will give both JCB and Concardis additional opportunities to serve their customer base. JCB will be able to offer additional payment methods, to expand card acceptance and to provide its card members with more convenience. Concardis will have a chance to enlarge its network, allowing retailers across Germany to potentially attract JCB's 111 million worldwide card member base and to extend JCB services to online transactions.

According to a Nielson report produced in 2016, Japan is the 4th largest e-commerce B2C market globally and by 2020, about 40% of all global card transactions will be from Asian markets. The spending power of JCB card members further re-enforces the importance of this key alliance.

Mr. Tsuyoshi Notani, Managing Director of JCB International (Europe) Ltd., said: "We are proud to expand JCB e-commerce acceptance through the Concardis multichannel platform Payengine, as it leads to more e-commerce retailers that JCB card members can shop at. Considering the huge growth and potential increment of e-commerce shopping and international travel, especially Asian card members travelling across Europe, we rely on partnerships with reputable associates like Concardis. JCB believes that this partnership will continue to contribute to the growth and development of its business in Germany".

Marcus W. Mosen, CEO of Concardis, adds: "We welcome the expansion of our partnership with JCB. After having already successfully introduced JCB to our merchants at the stationary point of sale, integrating JCB into our multichannel platform Payengine is the next logical step. I am convinced that our customers will gladly add one of the most important credit card brands worldwide to their payment portfolio."

About JCB

JCB is a major global payment brand and a leading payment card issuer and acquirer in Japan. JCB launched its card business in Japan in 1961 and began expanding worldwide in 1981. As part of its international growth strategy, JCB has formed alliances with hundreds of leading banks and financial institutions globally to increase merchant coverage and cardmember base. As a comprehensive payment solution provider, JCB commits to provide responsive and high-quality service and products to all customers worldwide. For more information, please visit: www.global.jcb/en/ or www.jcbeurope.eu/

About Concardis

Concardis is the leading full-service payment provider in German-speaking Europe. Concardis acts as a consultant and point of contact for some 116,000 customers with more than 470,000 connected terminals. The company ensures seamless processes at the point of sale with its fast and convenient payment processes. With innovative solutions in e-commerce and m-commerce as well as for bricks-and-mortar shops, Concardis helps its customers realise sales across all channels and beyond national borders, thereby allowing them to profit from growing international retail. The payment service provider constantly works to increase added value for merchants and consumers when it comes to payment through the expansion of its services and the integration of complementary products and services. Thanks to its many years of experience, its close bonds to retail and in-depth knowledge of the payment market, Concardis is a sought-after partner and trailblazer for new payment products.

Contact:
JCB Co., Ltd.
Kumiko Kida
Corporate Communications
Tel: +81-3-5778-8353
Email: jcb-pr@info.jcb.co.jp

Topic: Press release summary
Source: JCB / Concardis
Sectors: Cards & Payments, Retail & eCommerce
https://www.acnnewswire.com
From the Asia Corporate News Network



Copyright © 2023 ACN Newswire. All rights reserved. A division of Asia Corporate News Network.

JCB Related News
Monday, 23 January 2023, 15:00 JST
NBB and JCB Enable the Acceptance of JCB Cards Through its POS & E-Commerce Merchants in The Kingdom of Bahrain
Monday, 23 January 2023, 12:00 JST
JCB starts Red Guahan Shuttle Free Ride Campaign in Guam
Thursday, 19 January 2023, 12:00 JST
JCB launches integrated #BetterWithOmotenashi campaign to drive brand awareness across Europe
Monday, 16 January 2023, 12:00 JST
JCB offers 10% cashback campaign for JCB cardmembers for purchases in Japan
Thursday, 29 December 2022, 10:00 JST
JCB partners with NPCI to offer 40% cashback for RuPay JCB Cardholders for in-store purchases in Thailand, Singapore and Bahrain
More news >>