| | |
| --- | --- |
| Monday, 30 April 2018, 15:30 HKT/SGT | |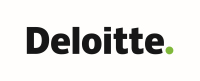 Source: Deloitte
Advanced analytics, RPA and AI as key foci for technological transformation in the next 12 months



HONG KONG, Apr 30, 2018 - (Media OutReach) -

China CFOs have become more optimistic about the economic outlook, as the global economic upswing which roughly began in mid-2016 has become broader and stronger. However, one third of the respondents have expressed a certain level of pessimism towards the economy, specifically with regards to the fast-moving and unpredictable development of global geopolitical events, according to the latest edition of the CFO Survey from Deloitte China CFO Program.

Every six months, Deloitte conducts a survey to gauge the views of CFOs in China towards the economic climate, as well as to engage them to discuss other key issues impacting their businesses. In addition to reflecting CFOs' economic sentiment, the latest survey also seeks to analyze their perception towards different types of emerging technologies, the innovative transformation of their organizations, as well as the challenges they encounter in adopting new technologies. The survey was conducted from February to March 2018, with 138 valid responses.

"China's economic resilience, underpinned further by new governmental strategic measures such as the Belt and Road Initiative and 'BRIC Plus', has boosted market confidence towards the business outlook," said Sitao Xu, Chief Economist of Deloitte China. However, he added that survey respondents seem to be unsettled about the increase in trade tension, with 14 percent of CFOs citing trade protectionism as one of the potentially high impact risk factors.

According to the survey, "detrimental government policy/regulation" remains the dominant risk factor in the eyes of CFOs, who were also unnerved by the stronger likelihood of the rise in capital costs as a result of the anticipated U.S. interest rate hike. Meanwhile, receding anxiety towards geopolitical issues among CFOs may have contributed to the overall optimism in economic outlook, as only 9 percent of survey respondents indicated this as an important risk factor, versus 23 percent from the previous survey.

In an era of unprecedented innovation, organizations around the world and across different industry sectors have proactively sought to explore and adopt disruptive technologies in order to reinvent how they do business, engage with customers and drive efficiencies across the value chain. Based on the survey, CFOs on the whole understand that technological transformation has become a pervasive trend, with 68 percent of respondents indicating that over 50 percent of their finance processes will be significantly altered by technology in the next 5 years. However, the strongest obstacles for CFOs in driving technological adoption point to concerns about cost and obtaining internal buy-in. In many cases, this has slowed down the pace of their internal transformation efforts. To address these challenges, 87 percent of survey respondents acknowledge the importance of being more proactive in embracing emerging technologies, which they agree would help their organization overcome cost pressure, cope with increasingly complex business demands, and more confidently lead through times of economic and regulatory uncertainties.

CFOs also indicated that "Cloud" is now the most widely adopted emerging technology for their organizations. Looking forward, however, survey results show that there would likely be a shift of focus from "Cloud" towards "Advanced Analytics", "RPA/Process Robotics" and "Artificial Intelligence" in the next 12 months.

"It is encouraging to see that CFOs and finance leaders recognize the significant potentials driven by new technologies. However, they continue to face internal barriers, such as obtaining buy-in and convincing other decision makers about the long-term benefits of technological transformation. In addition to their role of measuring financial impact, CFOs should take on the responsibility of driving the strategic planning of technological transformation, as well as creating the mechanism for effective managing its implementation throughout the organization," said David Wu, Finance Transformation National Leader, Deloitte China.

About Deloitte Global
Deloitte refers to one or more of Deloitte Touche Tohmatsu Limited, a UK private company limited by guarantee ("DTTL"), its network of member firms, and their related entities. DTTL and each of its member firms are legally separate and independent entities. DTTL (also referred to as "Deloitte Global") does not provide services to clients. Please see www.deloitte.com/about to learn more about our global network of member firms.

Deloitte provides audit & assurance, consulting, financial advisory, risk advisory, tax and related services to public and private clients spanning multiple industries. Deloitte serves nearly 80 percent of the Fortune Global 500(R) companies through a globally connected network of member firms in more than 150 countries and territories bringing world-class capabilities, insights, and high-quality service to address clients' most complex business challenges. To learn more about how Deloitte's approximately 263,900 professionals make an impact that matters, please connect with us on Facebook, LinkedIn, or Twitter.

About Deloitte China
The Deloitte brand first came to China in 1917 when a Deloitte office was opened in Shanghai. Now the Deloitte China network of firms, backed by the global Deloitte network, deliver a full range of audit & assurance, consulting, financial advisory, risk advisory and tax services to local, multinational and growth enterprise clients in China. We have considerable experience in China and have been a significant contributor to the development of China's accounting standards, taxation system and local professional accountants. To learn more about how Deloitte makes an impact that matters in the China marketplace, please connect with our Deloitte China social media platforms via www2.deloitte.com/cn/en/social-media.

This communication contains general information only, and none of Deloitte Touche Tohmatsu Limited, its member firms, or their related entities (collectively the "Deloitte Network") is by means of this communication, rendering professional advice or services. Before making any decision or taking any action that may affect your finances or your business, you should consult a qualified professional adviser. No entity in the Deloitte Network shall be responsible for any loss whatsoever sustained by any person who relies on this communication.

(c) 2018. For information, contact Deloitte China.

Wilfred Lee
Title: Director
Tel: +852 2852 1243
Fax: +852 2541 3726
Email: wilflee@deloitte.com.hk

Wayne Lui
Title: Assistant Manager
Tel: +852 2238 7046
Fax: +852 2541 3726
Email: wlui@deloitte.com.hk

Topic: Press release summary
Source: Deloitte

https://www.acnnewswire.com
From the Asia Corporate News Network



Copyright © 2023 ACN Newswire. All rights reserved. A division of Asia Corporate News Network.