| | |
| --- | --- |
| Tuesday, 24 January 2023, 10:22 JST | |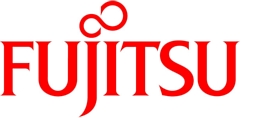 Source: Fujitsu Ltd
Sites consist of general-purpose server equipment and can be used with all 5G smartphones. Full scale development planned to start in 2024.



TOKYO, Jan 24, 2023 - (JCN Newswire) -

KDDI CORPORATION announced that, in cooperation with Samsung Electronics Co., Ltd. and Fujitsu Limited, it initiated the commercial deployment of O-RAN(1) compliant 5G Open Virtual Radio Access Network (hereinafter Open vRAN) sites in Osaka City, Osaka Prefecture, Japan, on January 19, 2023.

The expansion of 5G services promises a variety of exciting new applications that offer the possibility of a more connected world, realized through unprecedented speeds achieved with leading edge communication technologies. The sudden increase of different network-connected devices is also expected to lead to a rapid increase in communication volume, however, creating strain for communications networks. Building advanced systems that can handle this increase in traffic, as well as achieving faster deployment and lower costs for network technologies represent an urgent priority for vendors working to build 5G network infrastructure. To meet these growing demands, KDDI has been developing O-RAN compliant 5G Open vRAN sites using Samsung's virtualized solutions. By offering an open, wireless system, KDDI aims to contribute to the expansion of equipment procurement options and the construction of high-performance, cost-effective infrastructure.

For the new sites, KDDI updated the software of an O-RAN compliant 5G Open vRAN site(2) KDDI successfully turned on in February 2022. Samsung's 5G virtualized CU (vCU) and virtualized DU (vDU) and Fujitsu's radio units (MMU: Massive MIMO Units) are interconnected with an open interface. Wireless controllers are equipped with fully-virtualized RAN software on general-purpose servers to realize network functions, while wireless devices are both compact and lightweight and consume less power by utilizing high-efficiency, wide-band power amplification technology. Core functions are implemented as software to enable flexible and efficient management of network resources. KDDI further updated the software of the new sites to support the 5G NSA solution connected to existing 4G sites and functions that were realized in conventional sites using dedicated equipment including Multi-User MIMO (MU-MIMO)(3). As a result, customers with existing 5G NSA smartphones will be able to enjoy the same comfortable communication as before. Moreover, this is the world's first commercial MU-MIMO implementation with O-RAN compliant multivendor interoperability(4).

In addition, KDDI constructed a Zero Touch Provisioning system to automate configuration tasks when the base stations start operating. The system automates the setup of servers and virtualized platforms from different vendors and contributes to rapid base station deployment nationwide, including in rural areas. Based on the knowledge gained from its operation in Osaka City, the parties aim to expand the scope of application of this system in 2024 to realize full-scale deployment of Open vRAN sites to provide customers with an even faster and more comfortable communication environment.

Moving forward, KDDI, Samsung and Fujitsu will continue to develop solutions for Open vRAN in Japan and promote nationwide deployment of 5G SA(5) services for KDDI to provide customers with new experiences and contribute to business development.

(1) O-RAN ALLIANCE designated specifications for RAN interfaces that support interoperation between various vendors' equipment
(2) "KDDI Successfully Turns on the World's First 5G Standalone Open RAN Site Powered by vRAN in Japan - Using Open RAN architecture powered by vRAN, KDDI accelerates the delivery of enhanced mobile services to its customers" (press release, February 18, 2022)
(3) A technology in which a radio site estimates the propagation path state with high accuracy and simultaneously communicates with a plurality of terminals using beamforming technology.
(4) Based on Samsung's market research as of Jan. 24, 2023.
(5) A system that combines 5G sites with core network equipment developed exclusively for 5G.

About Fujitsu

Fujitsu's purpose is to make the world more sustainable by building trust in society through innovation. As the digital transformation partner of choice for customers in over 100 countries, our 124,000 employees work to resolve some of the greatest challenges facing humanity. Our range of services and solutions draw on five key technologies: Computing, Networks, AI, Data & Security, and Converging Technologies, which we bring together to deliver sustainability transformation. Fujitsu Limited (TSE:6702) reported consolidated revenues of 3.6 trillion yen (US$32 billion) for the fiscal year ended March 31, 2022 and remains the top digital services company in Japan by market share. Find out more: www.fujitsu.com.

Topic: Press release summary
Source: Fujitsu Ltd
Sectors: Cloud & Enterprise, Wireless, Apps
https://www.acnnewswire.com
From the Asia Corporate News Network



Copyright © 2023 ACN Newswire. All rights reserved. A division of Asia Corporate News Network.