Bangkok, Thailand, 7 March 2023 - (ACN Newswire) - Elite Havens, the leading provider of high-end vacation rentals in Asia, owned by Dusit International, has expanded its portfolio of more than 300 luxury villa rentals by adding four outstanding new properties to its hand-picked collection of exceptional event villas in Thailand and Indonesia.
Ideally positioned to leverage the return of destination weddings and other special events, the new additions include Permata Ayung Private Estate, Ubud, Bali, Indonesia; Tirtha Bayu Estate, Seseh-Tanah Lot, Bali, Indonesia; Infinity View, Kata, Phuket, Thailand; and Inasia, Lipa Noi, Koh Samui, Thailand. Each new property offers privacy and personalised experiences executed by Elite Havens' expert in-house teams and event organisers.
Set within a magnificent riverside estate in the hills of Ubud, Permata Ayung Private Estate offers 12 bedrooms in individual pavilions across five hectares of land with multiple event spaces, both indoor and outdoor. It features its own standalone riverside spa with an adjoining bridal suite, a plush private cinema, organic juice and cocktail bars, colourful tropical gardens, lush coconut groves, and serene views of rice fields, making it a great venue for wellness retreats and large-scale weddings in a private oasis.
Also in Bali, Tirtha Bayu Estate is a spacious oceanfront estate overlooking the dramatic black sands of Cemagi Beach. Artfully blending traditional and contemporary design, it features an interconnected complex of two villas – the modern and elegant six-bedroom Villa I and the traditional and refined five-bedroom Villa II. With multiple indoor and outdoor living spaces, plus two infinity pools, the beautiful property can host events and weddings with up to 150 guests.
Over in Thailand, Infinity View is an elegant four-bedroom villa for intimate celebrations near Phuket's Kata Noi Beach. The beautiful property certainly lives up to its name, featuring a majestic ocean backdrop beyond its crystal blue pool. Its idyllic location offers complete privacy for small family gatherings and milestone celebrations just five minutes from the beautiful white sands of Kata Noi and Kata.
Rounding out the new additions in Thailand, the latest addition to the Elite Havens Koh Samui portfolio, Inasia, is also an excellent choice for large families or groups of friends celebrating life's special moments. Situated next to Lipa Noi beach, it features eight guestrooms with views of the deep green sea. Shallow waters running 100 metres off the shore make it a safe environment for children to splash and play. Indoor and outdoor dining areas add a sense of variety for those looking to celebrate an intimate event.
"The last few years have left people with renewed zeal to explore more of the world and clarity about the importance of celebrating each small moment with near and dear ones," said Ms Maya Rigg, CEO, Elite Havens. "Not only are travellers seeking to return to familiar locations and revisit their favourite villas, but they are also booking private venues like luxury villas at exclusive destinations to celebrate life events like weddings, family reunions, and other milestones. We expect the confidence of travellers to continue the upward trend seen in 2022, and we look forward to welcoming guests to make lasting memories at our exquisite new additions in Bali, Phuket, and Koh Samui."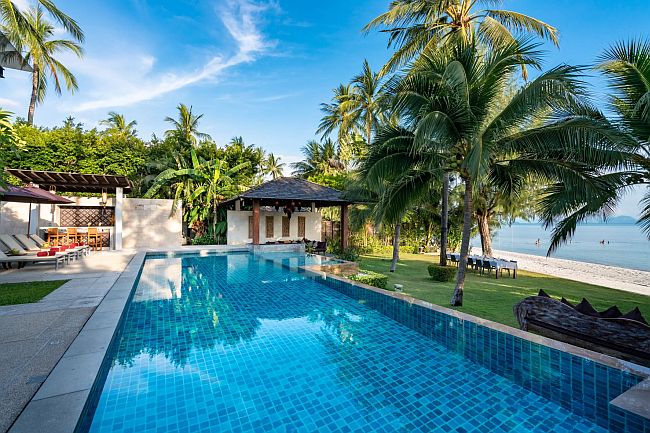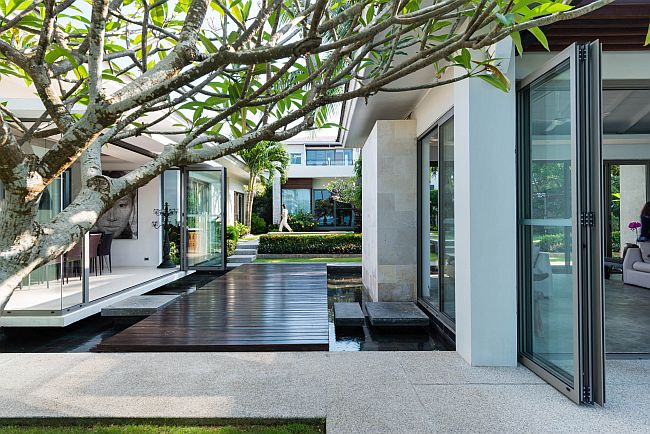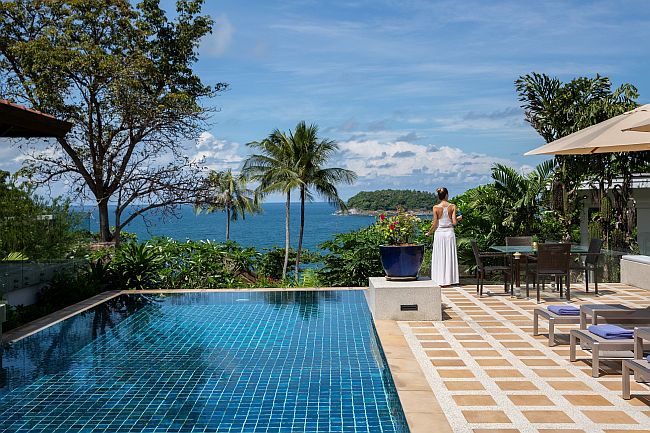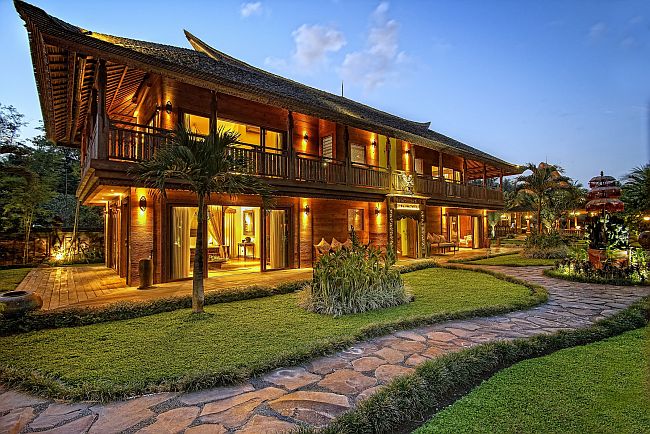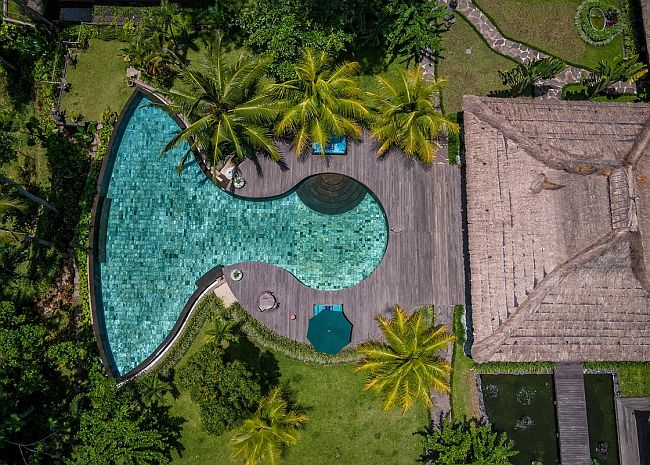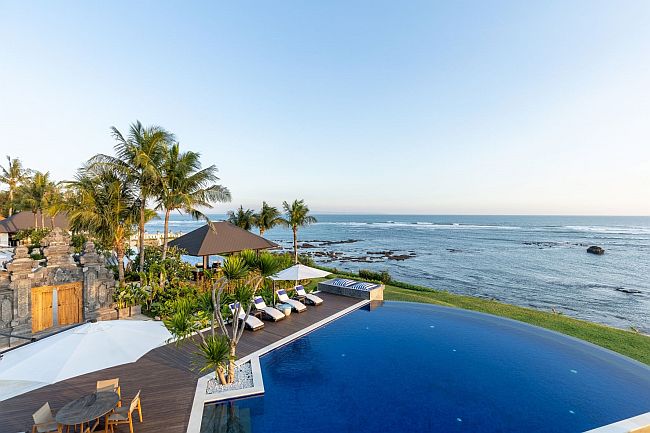 More details about the new properties can be found at the following links:
Permata Ayung Private Estate (Bali):
https://www.elitehavens.com/the-permata-ayung-private-estate-villa/ubud-bali-indonesia.aspx
Tirtha Bayu Estate (Bali):
https://www.elitehavens.com/tirtha-bayu-estate-villa/sesehtanah-lot-bali-indonesia.aspx
Infinity View (Phuket):
https://www.elitehavens.com/infinity-view-villa/kata-phuket-thailand.aspx
About Elite Havens Luxury Villa Rentals and Management
Elite Havens Luxury Villa Rentals is Asia's market leader in high-end holiday villa vacations. Established in 1998, the company has curated a spectacular portfolio of more than 300 private luxury villas across Thailand, Indonesia, Japan, Sri Lanka, India, and the Maldives. Offering a diverse range of inspired island accommodations – from absolute beachfront to rural escapes, traditional to designer chic, honeymoon hideaways to sprawling wedding venues – Elite Havens properties are staffed to the highest-level including villa managers, gourmet chefs and personal butlers to ensure a totally unique experience. www.elitehavens.com
For all press, media enquiries or a full suite of high-resolution photos, please contact Elite Havens' PR team at pr@elitehavens.com.
About Dusit International
Established in 1948, Dusit International or Dusit Thani Public Company Limited (DUSIT) is a leading hospitality group listed on the Stock Exchange of Thailand. Its operations comprise five distinct yet complementary business units: hotels and resorts, hospitality education, food, property development, and hospitality-related services.
The group's portfolio of hotels, resorts and luxury villas includes more than 300 properties operating under a total of seven brands (Dusit Thani, Dusit Devarana, dusitD2, Dusit Princess, Dusit Suites, ASAI Hotels, and Elite Havens) across 16 countries worldwide. The group also operates culinary schools and hospitality colleges in Thailand, plus catering companies for the education sector in Thailand, Cambodia, and Vietnam.
Dusit International's diversified investments in real estate development, hospitality-related services, and the food sector are part of its long-term strategy for sustainable growth, which focuses on three key areas: balance, expansion and diversification. For more information, please visit dusit-international.com.
For more information, please contact:
Sureerat Sudpairak | Corporate Director of Public Relations | Dusit International
Tel: +66 (0) 2200 9999 ext. 3321 | Mobile +66 (0) 89 006 8697 | Email: sureerat.sp@dusit.com
Topic: Press release summary

Source: Dusit International
Sectors: Travel & Tourism, Daily News, Hospitality, Local Biz
https://www.acnnewswire.com
From the Asia Corporate News Network
Copyright © 2023 ACN Newswire. All rights reserved. A division of Asia Corporate News Network.